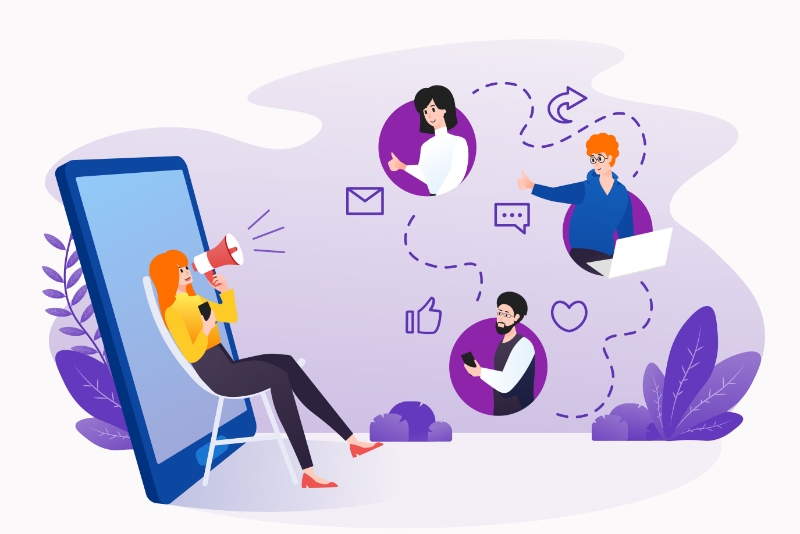 2020 has hit your budget like a proverbial freight train. Everyone is scrambling to recoup lost sales and broken expectations. You can't pay for grand advertising while maintaining the core growth support of a company: your people. But you need customers. How do you get them when the budget is tight? Customer acquisition through referral. That's right. You get your patrons to talk about you. It's the most important aspect in growth right now for acquiring new customers while influencing the loyal ones. A good referral program helps to develop greater trust in a brand while maintaining your ROI. The loyal clientele becomes your greatest support network as they serve as brand advocates. People trust the good word of other customer like themselves.
Dropbox gives you space
Dropbox is one of the most well-known and effective referral programs. The online storage company started offering free 500MB space for both advocates and their friends. Anyone could get up to 16GB of free storage space. Sign-ups went up by sixty percent. In a single month of April 2010, Dropbox received more than 2.8 million direct referral invites. They were initially spending an average of $338 per customer which they converted to $0 per customer. How? They simply offered more free storage space on their existing product.
People wanted space, Dropbox complied.
What they offered was a fantastic product that people needed and loved. And they offered it in a way customers had nothing to lose. People loved to talk about it resulting in a 35% of daily sign-ups based on the referral program. Dropbox now has over 600 million users and 14.6 million customers (as of Q1 2020).
Uber gets you inexpensive mobility
An unusual concept of getting people to use their personal cars to offer rides to smartphone owning commuters. Uber relied on word of mouth from happy customers to acquire new customers. They kept it simple by incorporating referral marketing in their mobile app. It worked brilliantly in a country like Bangladesh where cars are expensive because of high taxes. To compound matters further, lack of parking space meant people didn't want to really use cars but also had no better alternative. Uber's business model and referral program worked superbly there because people simply needed to get from place to place without worrying about the car itself. Uber's referral program offers discounted initial first few rides. That's cheap transportation for bringing in more customers. The referral program offered major discounts for future rides while including cash bonuses to driver referrals. It was so successful that the same referral program was quickly picked up by other companies. In Bangladesh, Pathao, Shohoz and Obhai have been using the similar model to quickly gain customers. Worldwide, Uber has 36 million users and 2.6 million drivers.
Evernote offers peace of mind for things you would forget
Evernote is a fantastic cross-platform note-taking app that syncs all your work. A core USP is that the app works without needing an internet connection all the time. It's also free to use but the premium subscription offers many much-needed features. They awarded points to customers each time they made referrals. Each time a referred customer upgraded to the premium version, the original advocate would get more points. All these points can be redeemed for free access to premium features. They gained the first million users in about 14 months. The next million took around half that time; 222 days to be exact. Each further million saw a reduced time frame thanks to a referral system that rewarded new customers.  Evernote currently has over 225 million users. What is important is the reward system continues past the sig-up so customers are continually motivated to encourage their peers to upgrade.
Tesla rewards fans for becoming brand ambassadors
Tesla has offered some shocking insights into how to brand and sell a car by spending $0 on advertising. The electric car company has used many variations of the referral program over the years to expand its very loyal customer base. Initially they offered a thousand dollars to a customer for referring a friend. New customers also received a thousand dollars off. Tesla's first referral program returned 40x ROI. That program has been changed and upgraded many times to improve the rewards a customer can avail by referring many people. They have continually upped the prizes one of which includes an exclusive battery to further improve the range of the cars. Another program offered a free Model X or Model S to the first individual to refer twenty people in their region. A winning referrer made 188 successful referrals. Tesla earned $16 million in sales in 2 months with a 119x ROI. What Tesla does well is offering special perks, access to events and offers of upgrades not available to everyone. And they keep testing and running trials to find out what works best. Tesla's Model 3 has become the world's best-selling plug-in electric vehicle model selling more than 300,000 units. Tesla relies on their customers to become fans. Where competitors spend upward of a million dollars for a brief 30 second commercial, Tesla waits for fans to make videos of their products. Many YouTubers have churned out videos featuring the new opinion-polarising Cybertruck. Reviewers explain why the angular electric pick-up truck is so cool. Cool factors ramp up the game for the electric car manufacturer. Tesla received over 250,000 reservations for the Cybertruck within a week of unveiling the vehicle.
3 important takeaways of a good referral program
Know your customers:
It's very important to know exactly what your customers need. While Evernote has not properly capitalised on their massive customer base, they do know what to offer: a platform where users can store everything they could possibly forget but would need in an instant. A mental filing cabinet, if you will.
You get customers by developing loyalty:
92% of Tesla owners said they were likely to purchase another Tesla in the future. Tesla offer excellent, intuitive and innovative products. Customers feel tech-savvy by association and the new tiered rewards system gives them an added incentive. This loyalty has resulted in fans overlooking the occasional quality control issues that have popped up across some Tesla models while they fix it.
Reviews become referrals:
People trust others more than the company line. Dropbox and Uber both offered services and rewards that would suggest a hidden catch if coming form company literature. People trusted them because other users loved the service and left positive opinions.
What are solutions to your customer acquisition needs via referral marketing?
There are plenty of growth hacking tools that focus on referral programs for customer acquisition. More customers result in more leads. You can hire specialists to develop custom solutions which can be a long and tedious process. Or you can use referral apps that get you started while you focus on your core business. This can be a terrific growth hack tool for lead generation and conversions to help your business grow without having to spend much during these constrictive times.